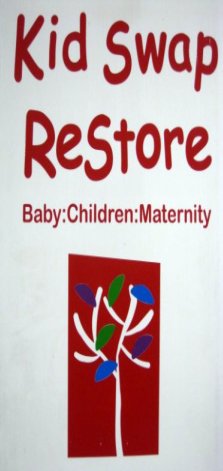 Swapping Policies
Swapping CLOTHING for store credit is done ONLY by appointment, please call to make appointment (909) 335-3686, all non-clothing items may be dropped off anytime
-- Within three business days of your scheduled appointment day, we will go through your items and issue you store credit for the merchandise we accept and call you with your store credit total. You may use all or some of your credit the day it is issued. Any unused credit can be saved and used any time there after. Store credit never expires.

-- At this time we are accepting a maximum of one (1) large white kitchen size trash bag (or equivalent amount) of SPRING/SUMMER childrens clothing per appointment. Non-clothing items are unlimited. (example :books, toys, shoes, baby gear, etc)

-- All items must be "Ready to Sell" please...
- wipe clean toys and baby gear
- wash all clothing
- neatly fold or lay clothing flat
- keep outfits together.

-- Toys that require batteries MUST come with them so that we can be sure that they work

-- We will return or donate (upon your request to other non-profit organizations) any items we feel we could not resell, such items may have:
- rips, tears, or noticeable stains
- warn or faded areas
- broken zippers / missing buttons
- non-contemporary style
- smoke, pet or other smells
- incomplete toys / accessories

-- Following our swapping guidelines will help ensure you make the most out of your appointment. If you have any specific questions please don't hesitate to give us a call.